About Gulf Breeze Home Watch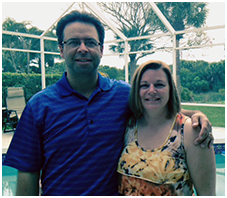 We are a Sarasota home watch service based in Palmer Ranch, Sarasota, Florida.
Family-owned and operated by Matt and Angie Massruha. We became full-time residents of Palmer Ranch in 2012.
Born and raised in Racine, WI and married there in 2000.
We have two sons that are both involved in local sports (baseball and football).
Matt has been coming to the Sarasota/Siesta Key area on a part-time basis since he was very young. In fact, as far back as he can remember his parents have always had a 2nd home on Siesta Key.
Angie's family have had a vacation property in Wisconsin as well.
It goes without saying that we understand the concerns and needs of the part -time vacation home owner having experienced it first hand.

When Matt introduced Angie to Siesta Key and Sarasota she fell in love with the area just as he had done so many years before as a child and young adult.

Our kids have grown up coming to Florida making multiple trips each year, and when we decided to make the move to becoming full time residents, the boys were totally on board with the idea!
We provide ALL services to our clients. We feel this may set us apart from other companies because you can rest assure on just who will be in your home and on your property during any home watch inspection.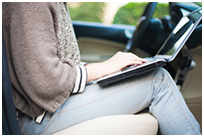 Gulf Breeze Home Watch Service of Sarasota is certainly different in that we provide "real time" inspection reports directly from your home BEFORE leaving. Each client receives an email notice when the inspection has been performed and they can quickly login to their password protected user interface to view the details of that day's inspection.
The online reporting system does far more than just reporting, it also provides the following benefits where client's may:
Login to their individual password protected administration area


M

ay update their account information (address, phone, email, etc)

M

ay change their username and/or password

M

ay review current and archived reports (unlimited reporting archiving)

M

ay review the credits, debits and balance of their account payments

May check their future scheduled inspection dates

May make notes on their own account communicating days the home is occupied, etc.

May download copies of our insurance and bonding certificates
The entire Gulf Breeze Home Watch system is geared to ensure your Sarasota home and property are provided for when you cannot be here to manage it yourself.