Sarasota Home Watch Service
Sarasota Home Watch Services

Sarasota is one of the major cities found on the west coast of Florida. Many consider it to be the gateway to Southwest Florida as all traffic flowing south to other cities in Florida must pass just a few miles to the east on I-75.
Sarasota's natural aquatic location makes it a perfect tourist destination for anyone looking to enjoy white sandy beaches, water sports, fishing both the inter-coastal water ways and the Gulf of Mexico.
This community offers several highlights attracting both full time and part time residents, one of which is the boating and fishing residents. With so many different water access points, Sarasota is the perfect community for boaters and fishing enthusiasts.
The geographical location of Sarasota provides quick access to many additional Florida attractions without the large population difficulties found in other larger nearby cities such as Tampa, Fort Myers and Orlando.
Sarasota also offers several championship golf courses for that golfer in every family as well as many local parks, shopping malls, dining and other sports related activities.
The downtown Sarasota waterfront area has a magnificent view of the inter-coastal waters as well as many quaint shops which line the exceptional downtown shopping district.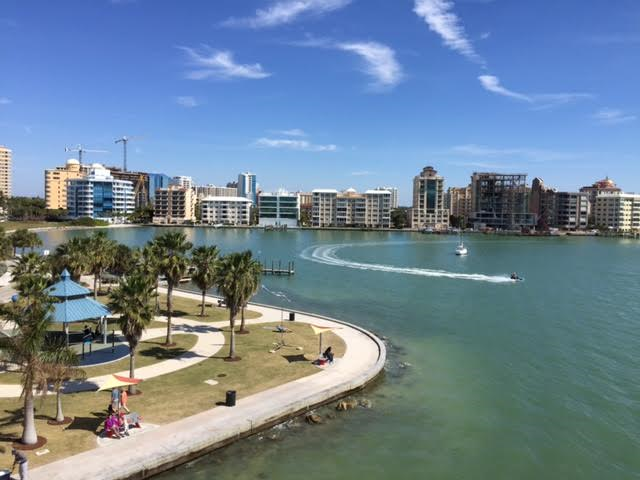 We provide home watch services throughout the city of Sarasota, Sarasota County and to many of the surrounding residential communities.
So if your home needs watching for a week, a month or longer, give us a call or use our convenient e-mail form.
Other areas of our home watch services specific to Sarasota are Siesta Key, Palmer Ranch, Lakewood Ranch and more.
Sarasota, Florida
We want to provide our Home Watch Services to you in Sarasota!
Useful local websites for organizations and governmental agencies in and near Sarasota.