Sarasota & Sarasota County
Home Watch in Sarasota & Sarasota County Florida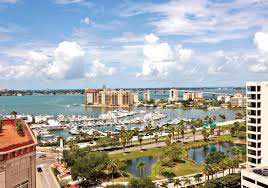 Sarasota FloridaSarasota, located on the northern edge of what is known as southwest Florida, is considered one of the crown jewel cities of this area.
Sarasota has 4 main exits off I-75 all leading directly to US 41 (Tamiami Trail) which at times follows the Gulf Coast waters that are near by.
Sarasota's many sunny attractions make it the perfect place for both full time and part time residents to call home.
With so many different water access points, Sarasota is the perfect community for boaters and fishing enthusiasts. The many Gulf beaches offer the sun worshiper in all of us a beautiful place to unwind.
It also offers several championship golf courses for that golfer in your family and too many parks to mention here.
If you like shopping the quaint downtown shops will fill your afternoons or drive a short 5-10 minutes to one of 2 world class malls.
Sarasota also offers just about any kind of dining and sports related activities one could want or imagine.
Siesta Key
We provide home watch services throughout the Sarasota area and surrounding counties.
Contact us whether your home needs to watched for a week, a month or longer.
Home Watch Services in Sarasota designed specifically to your needs!